With Elden Ring promising a bigger, bolder Dark Souls, many might be interested to see which other games take inspiration from the iconic action series.
FromSoft has come out with plenty of titles to prove itself as the king of the genre, but other developers are taking inspiration to create new adventures all their own. These are the best games like Dark Souls you can play right now.
Sekiro: Shadows Die Twice
Developed by FromSoftware, Sekiro: Shadows Die Twice bridges the gap between Dark Souls and Elden Ring with something totally fresh. It evokes the same crushing difficulty of FromSoft's other titles, but in a new setting with evolved combat. There's more verticality – you can grapple to rooftops, then dive off to get death blows on unsuspecting enemies. There are parries, counters and a unique flow to combat that feels more like a rhythm game as blades collide at rapid pace. Elden Ring is adding a lot more freedom to the Souls gameplay we all know and love, but Sekiro already mastered it's own fresh take with ease.
Hollow Knight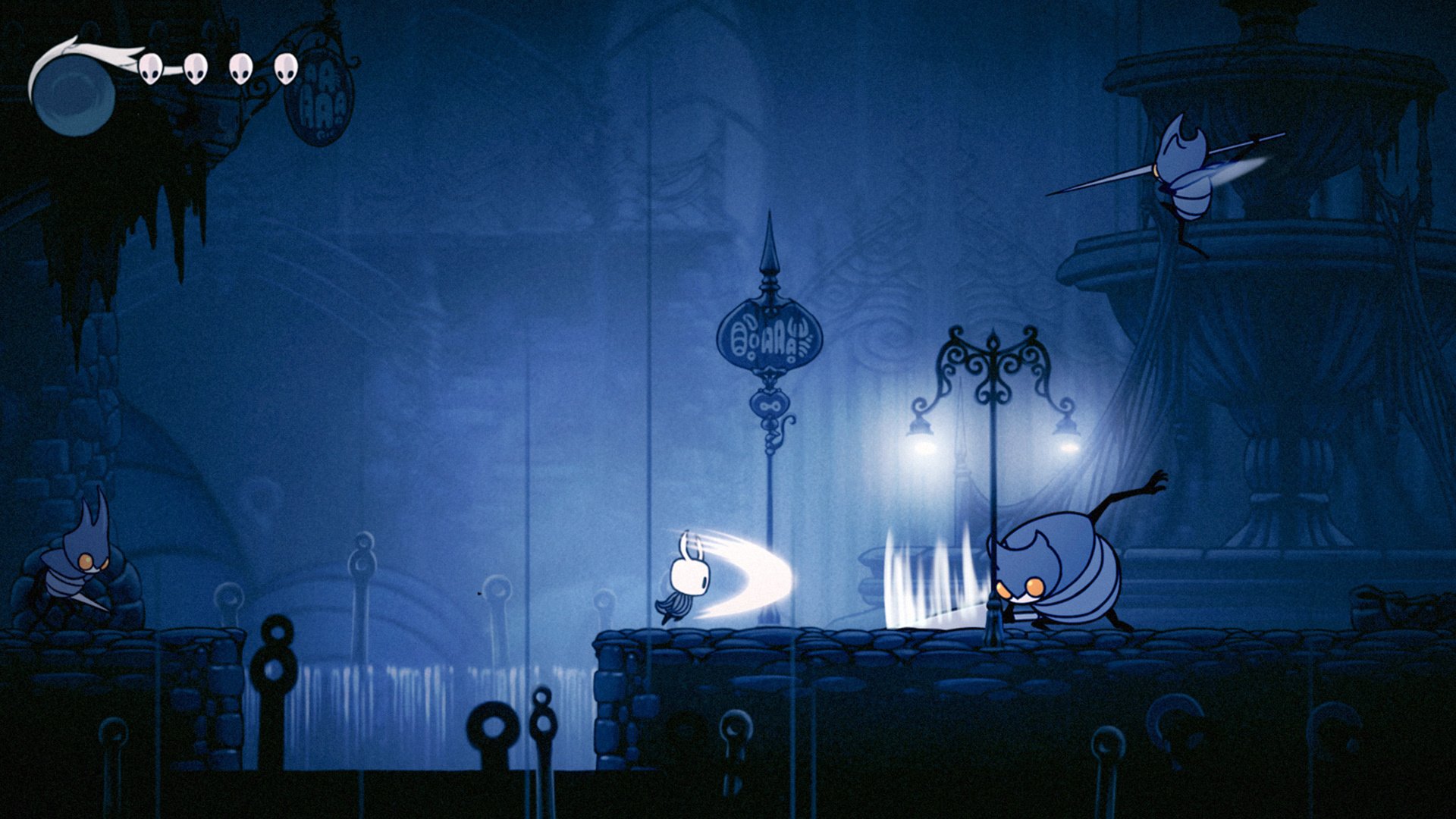 One of the most beloved indie games of the last decade. Hollow Knight may not look like a game that'll punish you as much as Dark Souls, but it can get brutal. The gloomy atmosphere and lore behind Hollow Knight are reminiscent of Dark Souls, but the art style is totally unique. It has a gauntlet of distinct bosses and memorable areas to conquer, all wrapped up in a Metroidvania structure that rewards your curiosity. Simply put, Hollow Knight will impress anyone who appreciates good video games.
Nioh 2
Here's one for the masochists out there. Nioh 2 isn't quite as smart as Dark Souls often is, but it will challenge even the most seasoned players. Just like Dark Souls, you're entered into a world where every challenge is laid out and there's no way to adjust it by changing difficulties. The combat is tough, some of the bosses will p*ss you off, but in the end it'll be worth it for fans of unforgiving games.
Ashen
This Souls-inspired title isn't as big as the others on this list. It's shorter, has less freedom in what weapons or tactics you can use, and only a handful of bosses. But it manages to create an adventure well-worth playing all the same. It manages this by creating sprawling fantasy environments, just waiting to be explored or pillaged. The combat is simple but difficult, and you can bring companions along regardless of whether you have an actual player to join you. There's also a village and community to build, creating a real sense of progression.
Bloodborne
This list wouldn't be complete without Bloodborne. Many consider this the peak of the whole "Soulsborne" genre, and it's easy to see why. Every corner of its gothic nightmare of a world is dripping in atmosphere. The enemy design is peak Eldritch-horror, and the lore lurking beneath the surface is equal parts fascinating and terrifying. And of course, the gameplay is stellar. All it needs is a remastered version on PC to give more players the chance to play it, but we could still be waiting a long time.
Have you got any other suggestions for Dark Souls-inspired titles to play? Let us know on social media!
Don't forget you can find great games and more on the GameByte Shop! Our store is stocked up with the latest games, merch and accessories. We might even have a new-gen console or two! Sign up to our newsletter to be notified of our console drops, deals and more. Please note the GameByte Shop is available for UK customers only.
Featured Image Credit: FromSoftware